Wednesday 4th May 2011
I have been out every Wednesday and then the odd Monday too, I really didn't think I would ever make it past the week1 walk/run/walk amounts but I did, I made myself go to the week 2 and it wasn't easy but I have now done 2 sessions of it.  I am back to only really guaranteed out once a week so progress is very slow but I just keep reminding myself it is so much better than nothing.
I have also found a new place to run that has made a huge difference to my confidence levels, I am even running without a cap!  The backdrop is just stunning and as I am now looking up when I run I get to see it all.
Monday 11th April 2011
I didn't make it out on Friday, I had a babysitter arranged for an hour but then had to cancel due to a not very well cat.  So I went after work today.  My major concern still is that I look stupid and I would prefer to run where there is no one else about at all. But I decided to try and ignore this feeling and ran along a very busy seafront….in sunglasses though to hide a bit.The runs went well, it was warm but with a good breeze from the sea, feel fine tonight even though I was very bad and missed out most of the 5 minute cool down.I have been looking on eBay for treadmills, I have no where really to put one but it would solve 2 things, 1) the hating people seeing me and 2) needing a babysitter to get out most days. But my budget is about 50p so we will see what happens 🙂
Wednesday 6th April 2011
So today I finally got back out there for a run! I restarted at week 1 on the Get Running App and went down to the seafront.  I was blessed with sunshine and decided to try out my new bargain Nike vest top, it was a bit chilly to start with but after first run I was glad to be a bit bare.The first run was O.K. and I thought yes I can do this, easy. Yea and then the 2nd was harder until the usual 3rd and 4th I feel I can't do them and finish them, but I did!  And now along with my tomato face and I bright red arms and chest to share with the world!  My new trainers were great, no pains in knees or shins.My main problem apart from not being able to breathe was my iPhone and where to put it, the arm band thing doesn't work on my with no top as it needs to be tight to stay put and it looked awful with my non delicate arms *cringe* so I held it.  that was O.K except the wire was flapping around.  Need to have a rethink and maybe even feed the wire under clothes.
Wednesday 23rd March 2011
Well it has taken this long for my knees to no longer be sore, so I went to the local running shop and got a gait analysis done to buy some trainers and get some advice.  it was great, I was told the trainers I had were basically rubbish and offered no support.  My legs bend in lots when I run/crouch so need trainers with good support to stop this and this should sort out the pain.  and the best thing, if my feet & legs are supported I should be able to run on concrete again no bother.On playing back the video it was clear that the trainers did the job as my feet were landing and taking off straight.  So running take 2 here I come…
Friday 11th March 2011
Still in lots of pain on waking this morning, only thing that makes it ok is paracetamol AND ibuprofen, either on their own doesn't touch the pain and I am left very grumpy and sore. I am just hoping that rest (well not running) will heal them.  The action plan in my head (I want to carry on running so much) is new fitted trainers, running on grass, starting from week 1 again and possibly buying a treadmill from eBay.  Not a happy running person right now 🙁
Tuesday 8th March 2011
Woke up to agony pain that I realised was from my knees, took pain killer but they didn't touch it, walkign down the stairs was ridiculous with my gripping onto the banisters.  Pain stayed the same for the whole day.  After some googling and chatting to a running friend worked out that it was Runners Knee caused by my stupid not equal feet, my lack of thigh & every other muscle, thumping the tarmac and being heavy in weight.  All had buggered my knees in 2 weeks.
Monday 7th March 2011
Was working all day and left at 4 p.m. to get a run in before nursery collection.  When I got out the car to do the 5 minute walknig warm up, I wasn't feeling great, legs were sore and my head wasn't up for it as much as usual.  On starting the first run I was in pain, and not the ususal I am unfit pain but real OUCH, I thought it was in the calves.  But I kept going, I did the same for run number 2 but by this point the pain was getting to be unbearable.  But I didn't want to be a failure and give up, the 3rd run I only managed less than a minute running, and that was it.  The 4th run I started a few steps but had to stop, I walked back to the car and was so annoyed with myself, I really felt like I hadn't tried hard enough.  Legs were sore rest of the evening.
Friday 4th March 2011I can't run now for another couple of days as no childcare, and I am missing it! But hopefully out on Mon 7th again
Wednesday 2nd March 2011
Up at 5.10 a.m. today (not my choice!) dropped Ben to nursery at 8 a.m. them drove down to a different part of the seafront and parked.  This was my first run of the 2nd week, so 1 1/2 minutes of running and 2 minutes of walking x 6 with 5 minute warm up & cool down.It was hard, the first 2 runs were OK but then I had to fight to finish the longer runs, but I finished them all.  It was great to avhe done the running that early and be done for the day.
Monday 28th February 2010
I was working today, so up at 6.45 a.m. rush rush rush Ben and I out the door at my desk at 8.30a.m. sit there until 1 p.m. then go get lunch and back at desk until I leave.  I had planned to leave the office at 4 p.m. today and drive to Ben's nursery, park then do my run and go collect him after.  But best laid plans and all that, everything went wrong that could this afternoon, so I was leaving 35 mins later than planned, but made good time to nursery so decided to do run still.
I stupidly skimped on my warm up walk of 5 minutes and after 3 hit the fast forward to get to the first run , I felt very quickly pain in my left calf, but ignored it and actually loved the first run, so much in fact I kept going when the lovely lady said to stop, I think I did an extra 30 seconds.  I had read yesterday about making sure you are relaxed and so was very aware of my shoulders being dropped and hands not being clenched, and it felt good and free.  It was cold to start with, 3 degrees and sea front breeze.The second run again was almost a pleasure, not that out of breath and the best thing was feeling proud that it was getting easier, again I carried on after the minute was up again.I ran in a different place today with paths in and out and pavements up and down instead of just a long never ending path, I can't decide which I prefer, I will keep experimenting I guess.  Another thing id maybe my 3/4 length running leggings are better saved for warmer days? Not going to help muscle warm up being naked!I managed a hot bath when I got in and now calves are wrapped in knee high socks and UGGs to keep them toasty.  Lesson learnt, you need to do the boring start and finish to not hurt!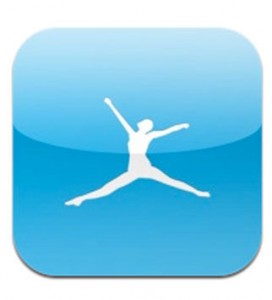 Friday 26th February 2010Feel great this morning, shins a tiny bit tight but not painful, I need to find out more about stretching after the run, sounds silly but I have no clue what to do.  have consulted by running expert on this.  I have also signed up to the My Fitness Pal site and got the iPhone app, it is indulging my geekness and OCD all in one.  you input your food and exercise for the day and it balances it out.  Great motivation for not eating too much and also great to see the effect exercise is having on your food intake.  Already I am wanting to eat better for run days to make sure I have the energy to do the run more easily.25th
February 2010 – Second Run
I had to go out to a meeting this afternoon and had got a babysitter for an hour so asked my lovely Cousin if she would stay a bit longer to let me go for a run after.  I sat in the meeting with my running leggings under my jeans!  I drove to my running spot and changed the rest in the car. My shins had been sore today, but legs were fine.  I had sorted a new playlist including lots of uplifting music I love. I set off and one thing I noticed was there were far more people about, this did make me feel far more self concsious, not so bad when running but more doing the walking bit, like I was a fake? After the 2nd run of 8 I was feeling the pain again and hating everything about it. But carried on again, when I got to the half way mark such a feeling of woo hoo!When I finished the 8th run of that session and the nice lady (she is my friend again) on my app said that is your last run done I actually felt disappointed that there were no more and that I only had my 5 minutes of cooling walking to do.  I got back to the car and drove home, feeling so much better than after my first run, worn out but not like death! And my main thought, when can I get out again!Tonight my legs aren't really that sore, a bit achey, but nothing compared to the other day, such a difference after only the 2nd time.  My play list needs more work, I thought Underworld would be excellent but actually the music breaks weren't doing it for me, so need to fiddle about with that, as for me when the right tune is playing I forget I can't breathe!
Thursday 24th February 2010 – Day after first run
I hurt, I woke several times during the night due to the pain in my legs.  When I got out of bed this morning it was ridiculous, the combination of jelly legs and shooting pain.  I even ended up taking nurofen as I had lots to do today.  It did ease once I got moving but at 7.40 p.m. now they are still sore!  But I guess this is what happens.  I might be able to get out tomorrow now, am nearly excited!
Wednesday 23rd February 2010 – First run
So I had been planning this for over a week, Wednesday is my only work free and child free day so my only chance to go out running.  I had bought the Get Running App and some cheap(ish) running shoes and also got a good sports bra.  When I woke this morning I could hear the rain, typical, but though O.K. this is not an excuse, you will just be running in the rain.I am unfit in a I haven't done any formal exercise since school (20 years ago) kind of way. I hated running at school and we were made to do cross country weekly.My BMI is in the overweight section, not really a suprise with the combination of rubbish that I manage to eat and the no exercise.  Bizarrely I have lost half a stone since December though (this could be down to me giving up the Lindt balls of heaven I was addicted to through December though)The reason I want to run isn't weight loss, that will hopefully be an added bonus, it is also not to do with health, or getting fit, it is about doing something just for me that is a huge challenge, that I might not love, that I can fight my way through and get that "I did it" feeling and also feel proud of an achievement.  being 'just' a Mum and also working part time I don;t get that feeling at the moment over anything.So yes the running…It was pouring, I had chosen to run along the seafront as it is lovely down there, today, not quite as lovely as it was pouring and a bit windy. I got ready to head down there, iPhone, headphones, jacket and hat (other clothes too obviously) got out the car and started my 5 minute walking warm up. Then the first run for a minute, then walking for a minute and a half and repeat another 7 times.After the 2nd run I thought, 'I can't do this'  my chest hurt and I was out of breath, the nice lady in the app let me know there was only 6 more runs to do, but I carried on.  By the half way mark and 4 runs done I was suffering, the rain was now in my sleeves, my hands were cold, it wasn't quite as much fun now.  If my car had been by the side of the road at that point I may well have given up, but I didn't.  I carried on walk/run/walk/run until I got to the end and the 5 minute cool down walk.
When I got back to the car and got in took off the jacket and looked in the mirror, I was  the colour of a ripe tomato, I could not have been any more red if I had tried. Stupidly I hadn't brough another hoodie or fleece so was just in the t-shirt. I drove home but could feel myself starting to get the shakes as I was getting cold. I got in and stripped and ran a bath and warmed up.Now 4 hour later I am starting to hurt, nothing bad just legs ache, hips ache and I am tired.  Pathetic really from only 30 mins walk/run!Whilst I was running I was swearing and saying to myself that I am not doing this ever again, now of course I can't wait to get out there again!I know that once a week is not going to build up my stamina, but I can't get out more than that, so I think I might be dusting the Wii Fit off and doing the running on that, it is not the same or ideal but better than nothing (hopefully!)I hope I will be back with another update soon!